Thursday, February 25, 2010
Wednesday, February 24, 2010
Can you believe that we haven't done a thing with this?? I can! That's us though. I've been seeing some things lately though and remembered this thing was out here... so I figured I'd go ahead and post.
First off... the picture of the Lotus that Alli and I found several months ago...

Next... the hearse I saw at the car wash... hehe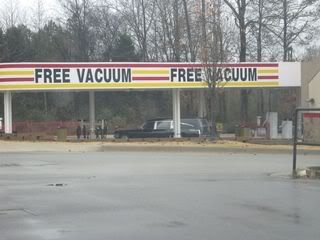 And... at Star Market I ran across this sign :) Glad someone learned how to spell... hehe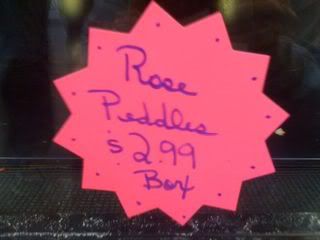 OK... I'm sure there will be more... in another few months. LOL
Posted by

Malea
at 12:22 PM
No comments:

Wednesday, December 16, 2009
Malea and I were out running errands in the super fun city of Huntsvegas this afternoon. We were faced with several unique, some horrifying, sights and sounds on our journey. This experience led us to start this blog. Today we saw a woman with about 6 inches of fat &/or pregnant belly hanging out of a sweatshirt. In addition, we saw a brand new, bright yellow Lotus....yes, Lotus. Like the guy from Pretty Woman.
We failed to get photographic evidence, but will strive not to fail you again in the future.
LI & LE
Posted by

Allie
at 4:22 PM
1 comment: